<![if !vml]>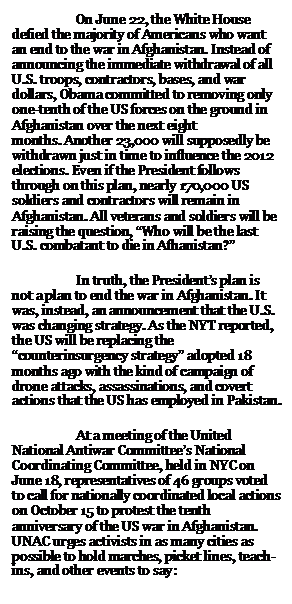 <![endif]><![if !vml]>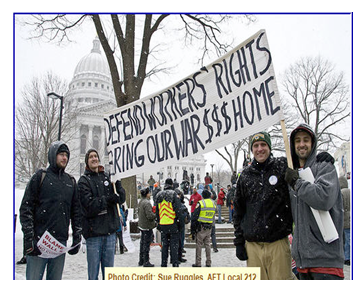 <![endif]><![if !vml]>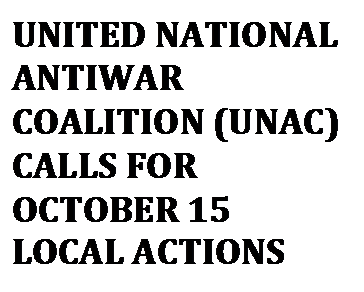 <![endif]><![if !vml]>

<![endif]><![if !vml]>

<![endif]>
US Troops, Contractors, and Bases out of Afghanistan and Iraq NOW!
Stop the War on Libya and Pakistan!
End US Aid to Israel! Hands Off Iran!
Money for Jobs and Education, Not for War and Incarceration!
Bring Our War Dollars Home Now!
We currently have actions planned in Boston, Providence, Hartford, Albany, Philly, Twin Cities, Chicago, San Francisco and New York City.
We are looking for activists in other cities to also organize some kind of activity, whether that's a teach-in, picket, protest, rally, etc.  Please click here and describe your event, so that we include your town on our national calendar.